One of my Yard Salers newsletter readers, Amy, has a great new blog where she posts about cool under-the-radar things to sell on eBay: http://stores.ebay.com/Collectibilities. Among the things she mentions are Flowbees (funky old haircutting devices), American Girl dolls, and vintage perfume bottles.
Her eBay Store is called Collectibilities.
Amy was also the winner of one of my "Flips" contests, where her vintage perfume bottle, picked up for $2, went for a whopping $2651 on eBay!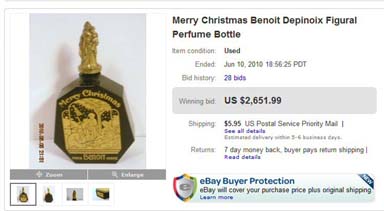 You can read more about that and other flips from the contest here:
http://www.yardsalers.net/backissues/issue1-69sept9-10.asp 
Or buy the compendium of flips at: